smoked this one during a vherf with ken and a few other friends...he blamed the cameroon...lol
2-17-13
love the shape. nice color,rustic looking wrapper. tight and very firm,except the foot,which is spongy. light pepper and cedar aroma's titillate my senses
starts off with light pepper and a fresh tasting tobacco up front. there is a touch of leather floating around that has a hint of sweetness to it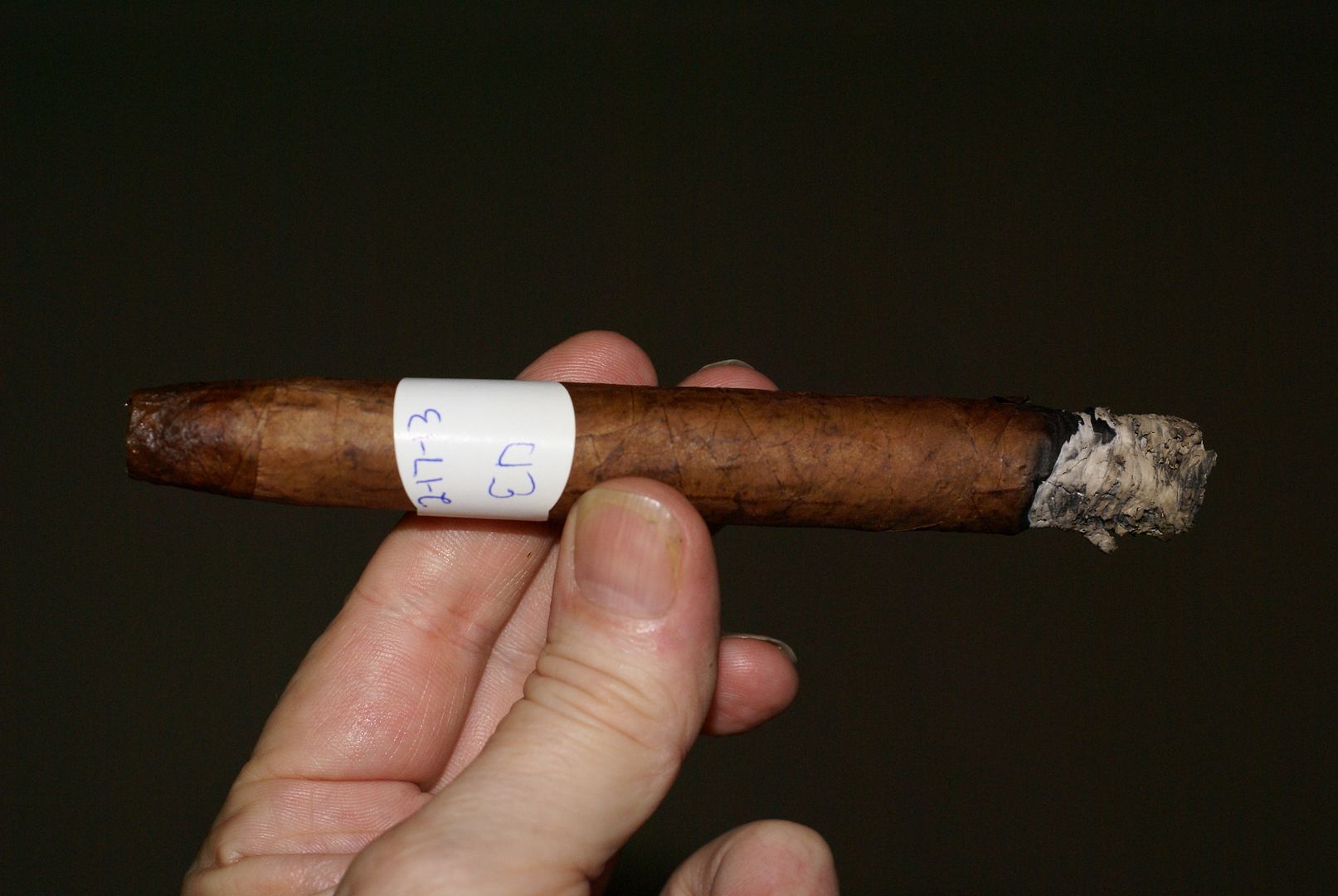 had to touch it up to help keep it on the straight and narrow. more pepper moves to the front,even as a creaminess shows up . the leather still tries to hide,this time behind an earthy tasting tobacco...very interesting
no real changes. slow burning,earthy leather and light pepper tobacco flavors providing the entertainment,along with a few vherf friends
heating up a bit as it nears the end,which cigars are prone to do. although the heat does chase the creaminess away,it adds a nice peppery kick to the earthy tasting tobacco.
enjoyable,but could have used another dimension,or as ken said "less cameroon"
if you have never done it,check out a vherf sometime,ya never know what will happen...